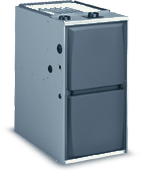 Contact Precision Tech Home Services to handle your heating installation project in Manalapan, NJ and surrounding areas to higher standards of quality. Precision Tech Home Services to deliver more energy efficient, reliable, and long-term performance.  Providing installation and retrofit for both residential and commercial applications, we specialize in furnaces, heat pumps, boilers, and ductless options, ensuring the ideal fit for your specific needs.
Heating Installations You Can Count On
By customizing our recommendations to suit, Precision Tech Home Services personalizes results for superior rewards. Whether you're looking for basic heating or the advanced features that put you in complete control over every aspect of your indoor climate, we provide the information and skilled services to protect your best interests.
Get An Expert Heating System Installation Or Replacement From Precision Tech Home Services!
We aren't here to talk you into something you don't want or need, but to make sure you get the best of everything.  Our highly trained and experienced team organizes your start-to-finish project to deliver on-time, on-budget, and turnkey completion.  Precision Tech Home Services creates perfect winter comfort at affordable prices for our customers throughout Manalapan, Englishtown, Marlboro, Monroe, Freehold, Howell & Middletown, NJ.
New Jersey Heating Services • Heating Installation
Manalapan, Englishtown, Marlboro, Monroe, Freehold, Howell & Middletown, NJ
Precision Tech Home Services
November 14, 2022
2023/09/25