A Comprehensive Guide to Buying a New Water Heater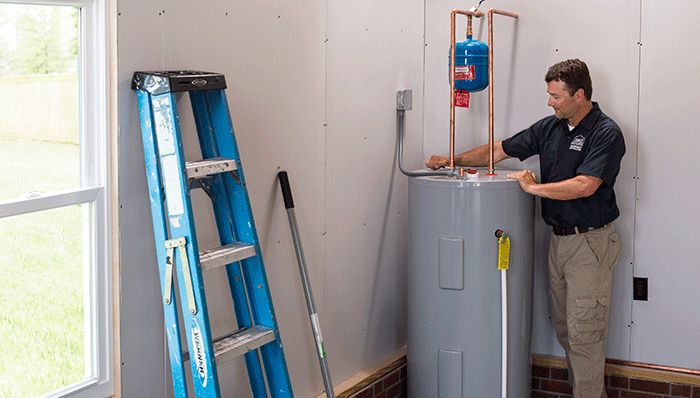 New water heaters are a great way to upgrade the efficiency of your home. By selecting the right model, you can save money on energy costs and have plenty of hot water for all your household needs. Learn about budgeting considerations, installation tips and other factors when purchasing a new water heater.
Tank vs. Tankless Water Heaters
When it comes to water heaters, there are two main options: tank and tankless. Tank heaters store a certain amount of hot water in a storage tank while the tankless models heat on-demand when you turn on the tap. Tank heaters are great when you need to quickly get hot water in large amounts, whereas the tankless versions are more energy-efficient but take time to reach the desired temperature. Ultimately, the type of heater you choose will depend on what best fits your lifestyle needs.
Estimate Your Budget
Before looking for a water heater, you'll want to know how much it can cost to purchase one and installation costs. Depending on the type of water heater you choose, you could be looking at spending anywhere from $200 – $4,000. Make sure to include additional costs for installation, which vary greatly depending on the location of the unit, size of the tank and any additional features you might require. Researching your options and budget beforehand gives you an idea of what to expect when it comes time to buy.
Consider Efficiency Ratings
When it comes to water heaters, the efficiency ratings can make a big difference in the overall cost. Gas-fired water heaters have an annual fuel utilization efficiency (AFUE) rating of 40% – 70%, while electric water heaters have an energy factor (EF) rating that can range from 0.81 – 0.95, depending on the model you choose. The higher the rating, the more efficient your hot water heater will be and which could mean long-term savings for you.
Choose the Right Size
Size matters when it comes to purchasing an energy-efficient water heater. If you choose one that's too small, you may have to wait a long time for the hot water to reach the tap, which is wasting energy and costing money. Alternatively, if it's too large it may be overworking itself and using up more energy than you need. To determine the right size water heater for your home, estimate the peak-hour demand (illustrated in gallons per hour) of your household before choosing a model.
Look at Installation Requirements
Before you buy a water heater, make sure you know the recommended installation requirements for that particular model. If you're installing a tankless water heater, you want to make sure it's in an area that has proper ventilation and access to gas lines or electricity if needed. Also read up on the manufacturer's recommended service life when purchasing your system so that you can plan accordingly and budget for necessary repairs or replacements down the line.
The Bottom Line about New Water Heaters
Installing a new water heater is a big decision, and it is important to know if this is the right choice for you. If you want an expert opinion on this, feel free to contact the experts at Precision Tech Home Services for a free consultation. We provide expert services in Tankless and tank Water heater services, installation, repair, and tuneups. Call today for water heater services in Freehold, Marlboro, Manalapan, Howell, and the rest of Monmouth County and other counties in NJ
Precision Tech Home Services
January 30, 2023
2023/09/25